Toreal Quality Plastic Portable Toilet 20L Outdoor Flush Camping Toilet
TOREGAL
FURNISHING
Since 1990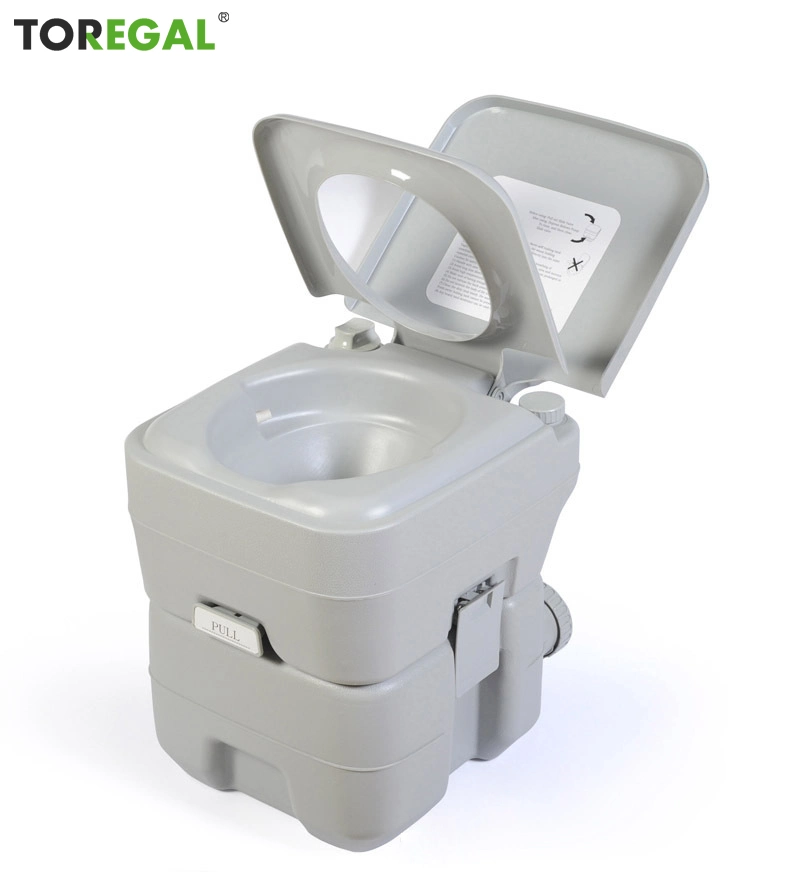 Amazon Ins Hot Selling Camping Toilet Fashion Plastic Injection Mobile Portable Toilet for Sale





Products Description
Amazon Ins hot selling camping toilet fashion plastic injection mobile portable toilet for Sale


Construction
Split Structure,Concealed Tank, Dual-Flush
Volume /Wash Times
20L / 50 times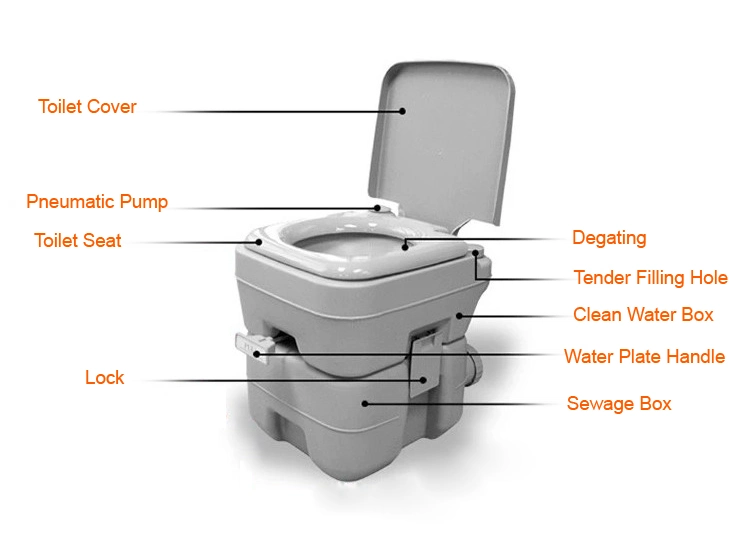 FEATURES AND DESCRIPTION:


1. Comforable and Environmentally Friendly,Easy To Carry.
2. High Density Material,Durable
3. The Upper and Lower Parts Can be Separated and Assembled Conveniently.
4. Air Pressure Pump Water,Rinse Clean
5. Adult Seat Size,Compact Structure.
6. Maximum Load: 130 KGS
7. This Product is Suitable for Outdoor Activities,Yachts,Mobile Cars,Hotels,Field Operations,Health is Not Perfect Place and The Action is Not Convenient For People to Use,Such as The Elderly Pregnant Women,Childrenand So On.
NOTICES:
1. Product Can Not Be Exposed To Flame or Corrosive Chemicals.
2. Prouct is Stable and Can Be Used in The Load Bearing Range,and The Toilet Cover
Details Images
Hot Selling High Quality Toregal Baby Adult Movable Portable Travel Car Toilet Plastic Outdoor Toilet....
Toregal Portable Travel Toilet 5.2 Gallon Recreation Flush Potty Commode 20L Capacity

• 5.2 gallon holding tank is detachable
• Sealing slide valve locks in odors and protects against leakage
• Side latches secure the tank to the toilet
• Bellow-type flush and sturdy construction
• High Density Polyethylene, durable, shockproof and eco-friendly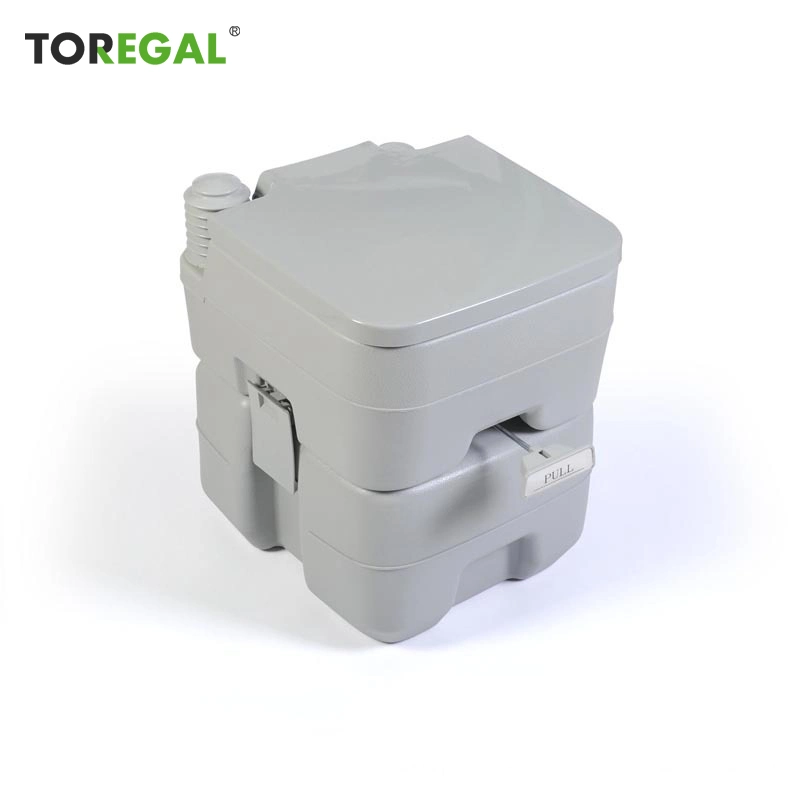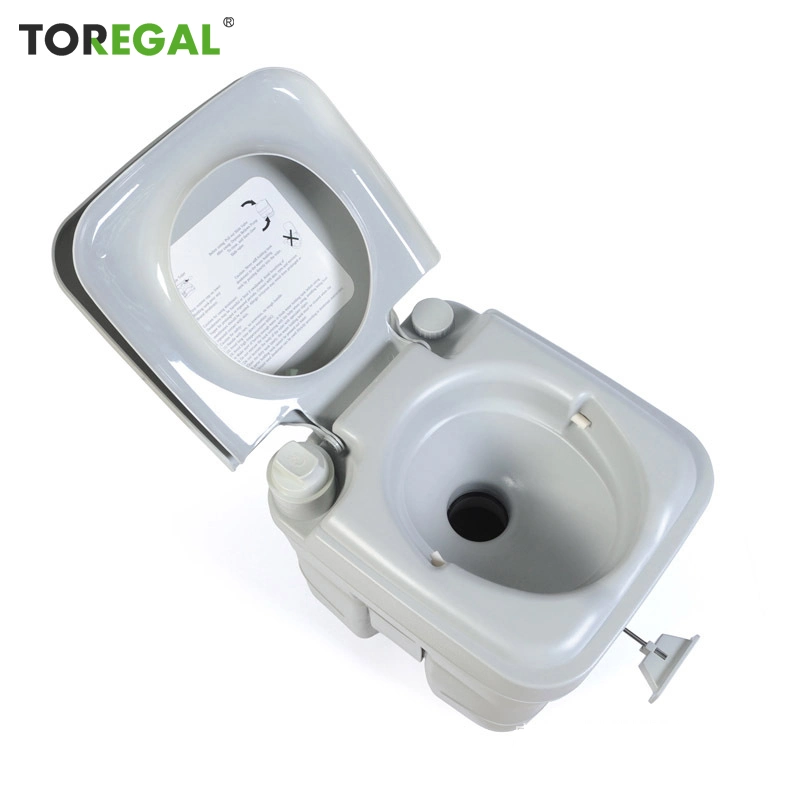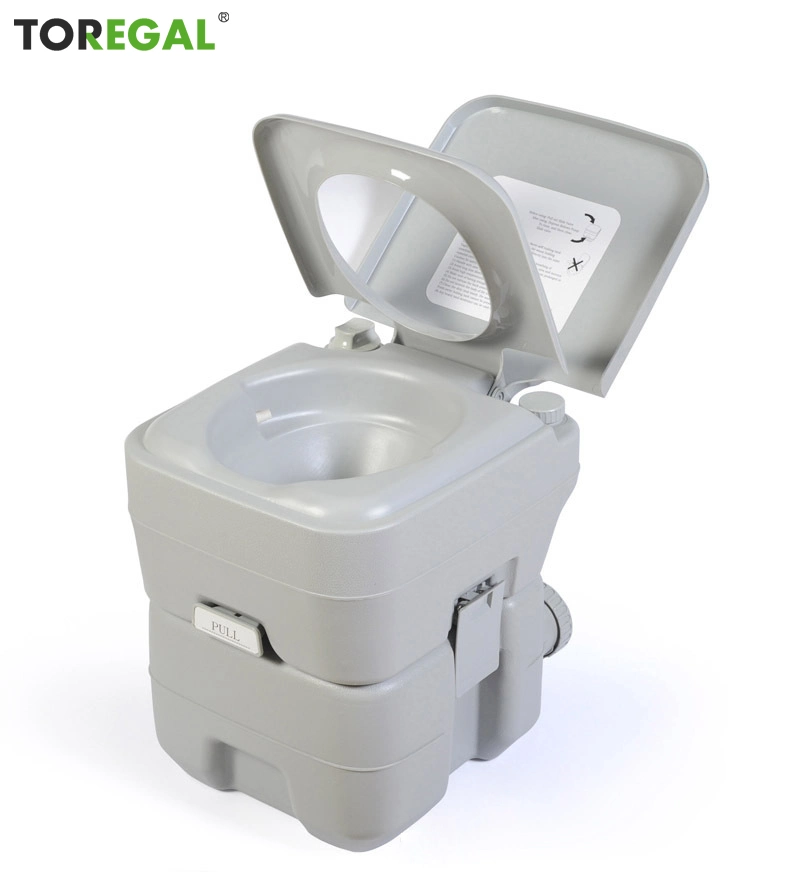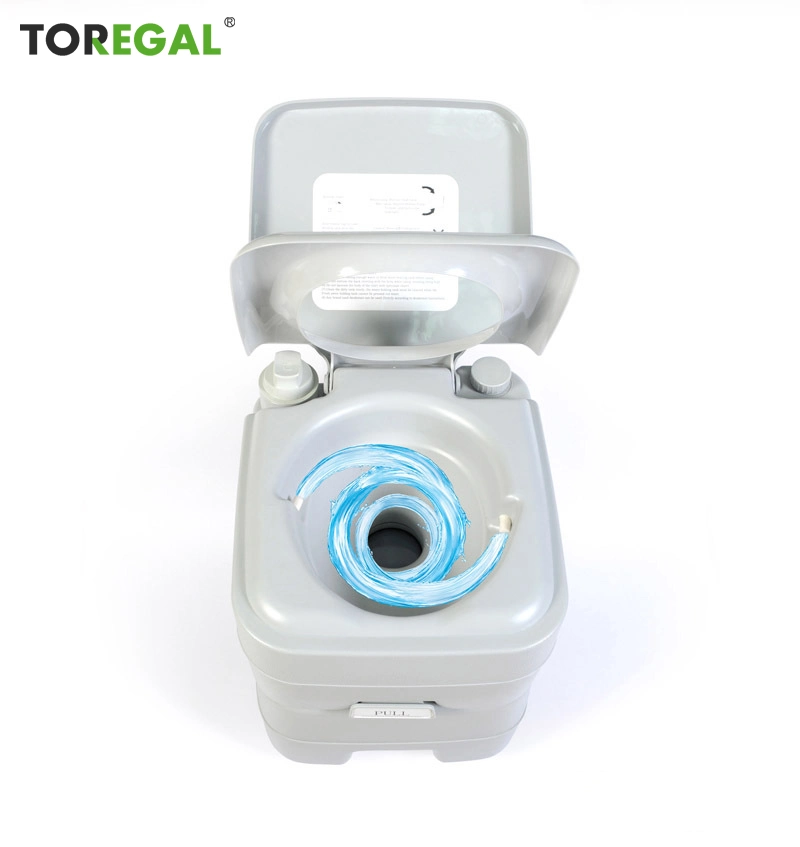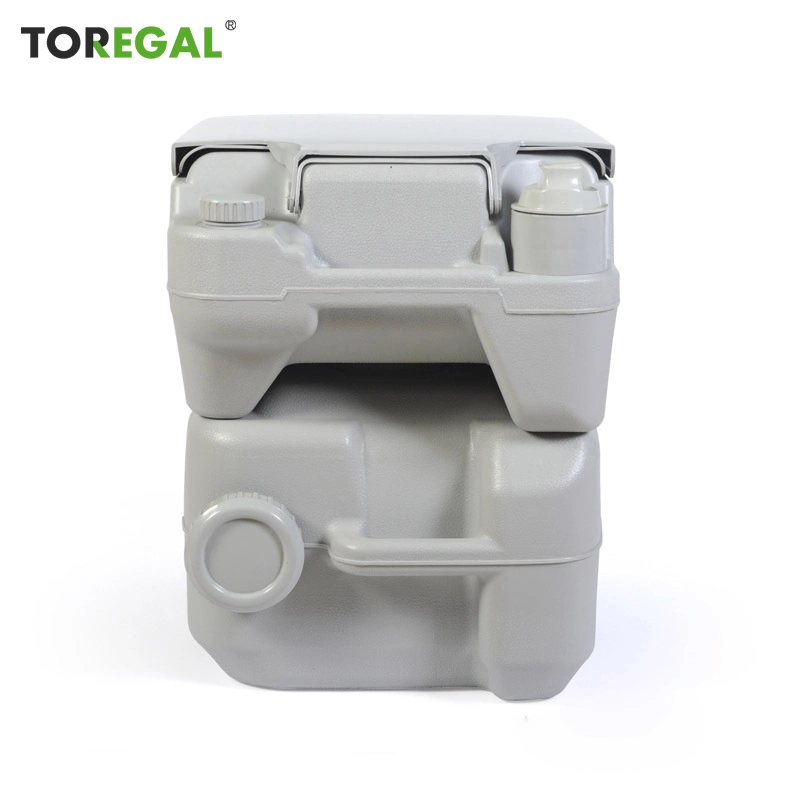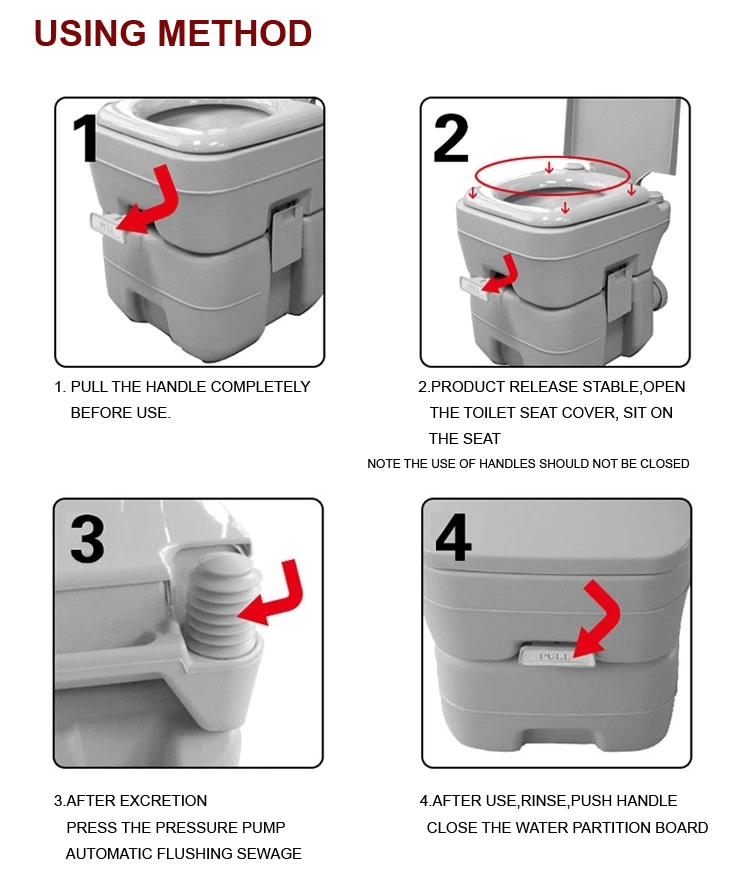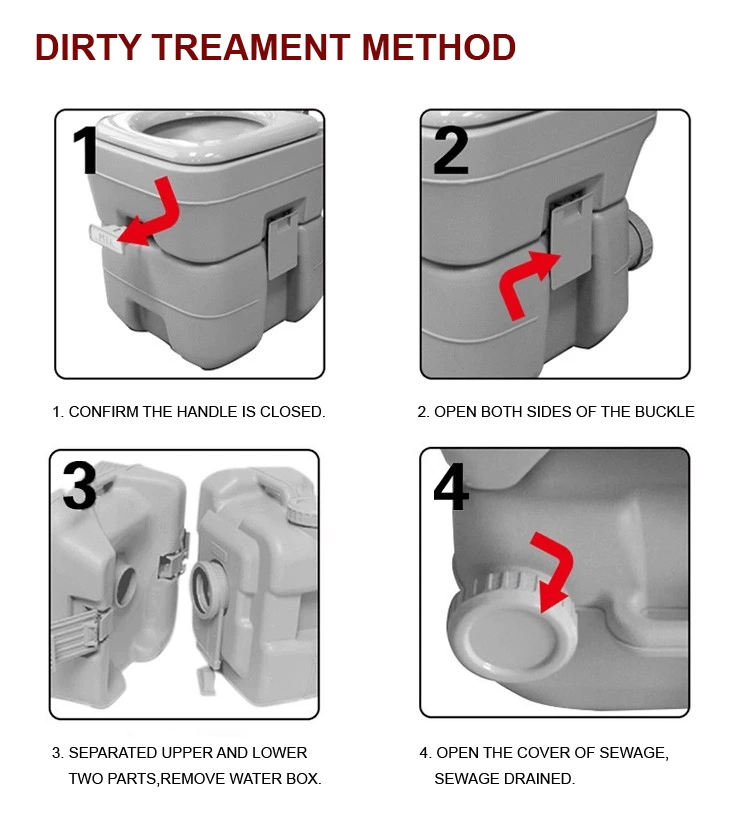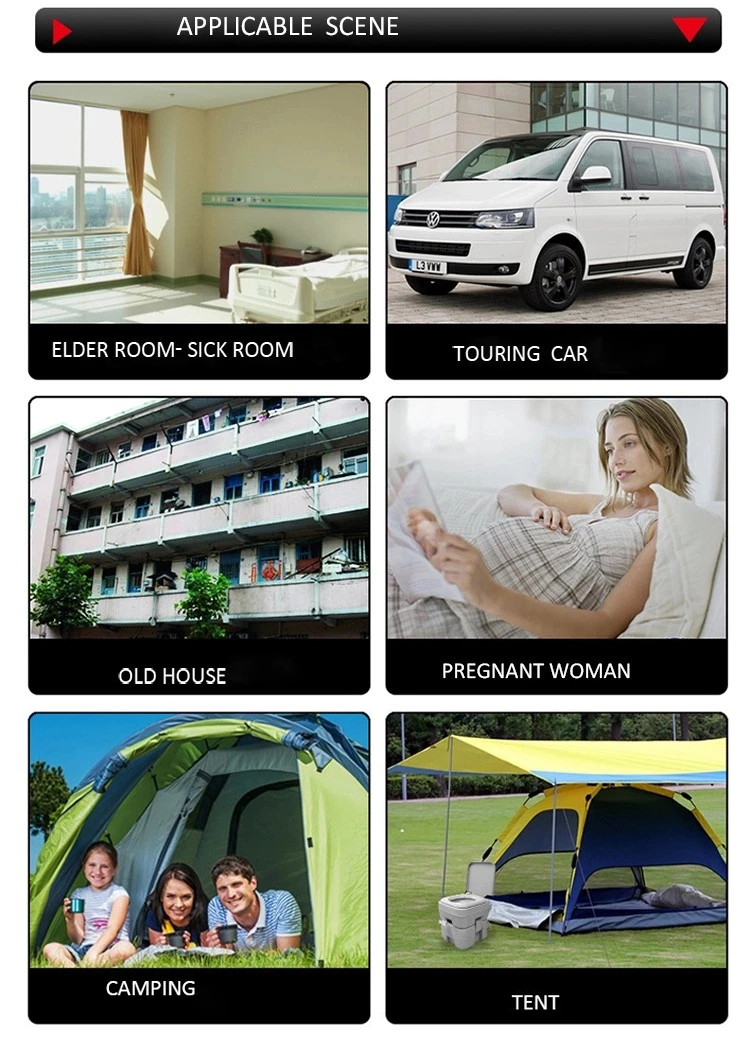 Portable Travel Toilet 5.2 Gallon Recreation Flush Potty Commode 20L Capacity
[ TOREGAL FURNISHING ]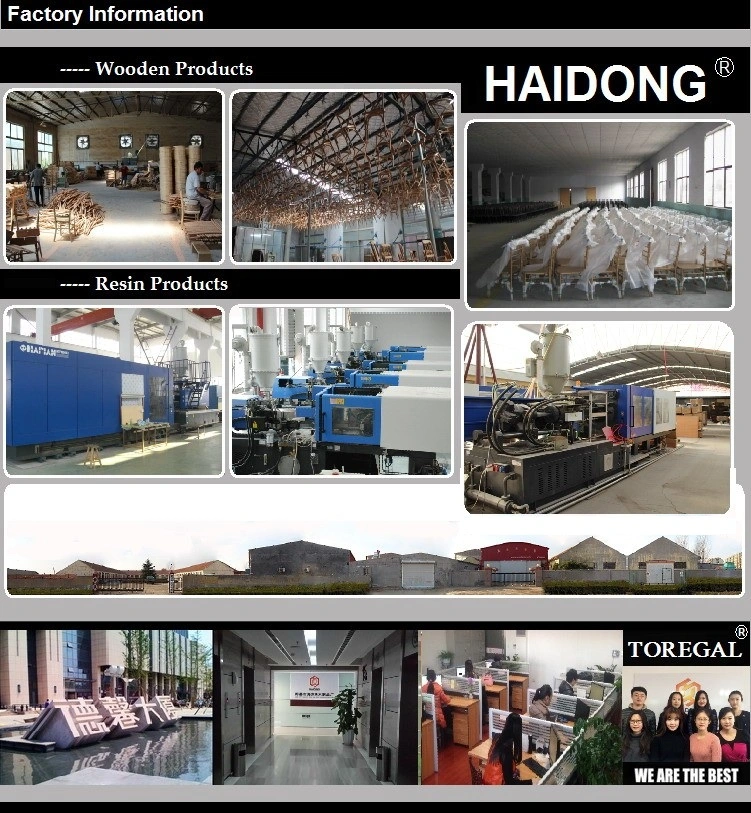 ROFESSIONAL WEDDING CHAIR AND TABLES CHINESE MANUFACTURER SINCE 1990......
Qingdao TOREGAL Furnishing Co.,Ltd lies in the suburb of beautiful Qingdao(Tsingdao), and the specific location is Pudong town, Jimo city. Now, our factory takes up an area of about 27000 square meters, and building area is 20000 square meters. Meanwhile, the fixed asset is 20 million CNY, and the staff number is over 100. Our factory is only 25 km to Qingdao Liuting International Airport, and 80 km to Qingdao port.
We possess the advanced equipment and have established the advanced management concept, and have successfully passed the certification of international quality management system ISO9001/2008.Our operating management and production process were strictly controlled, which contributed to the production of reliable products and standardization of service. As a result, qualified products were supplied in an extremely fast speed.
Our company advocates "Art, Classical, Fashionable,Environmental protection" design concept, the current products in wood and resin chairs,leisure chairs, cross back chairs,folding chair and tables accessories six big series is given priority to,and maintains more than 100 kinds of different design,specification,color of products for customers to choose.These products has been exported to over 70 countries and regions including USA,UK,EU,France,Russia,Americas,Brazil,Africa,HongKong,Nigeria,Middle East,etc. Now, our product has passed relevant furniture standard tests of EU,USA and other countries,the reliable quality guarantee from the general customers the high praise at home and abroad.

Specilized-manufacture,Quality above everything else - are our idea of the company's production! We will consider product quality as our life, consider customer's benefit as our task, and give customers all-round service. Sincerely welcome the consultation and business negotiation from guests all over the world. In addition, we also thank you for all your care and support.
High quality is our constant pursuit !At present our products have passed quality furniture EU, the U.S. and other countries tested , safe and reliable quality.
Wood Chiavari Chair
Pass EN 12520:2010 Furniture-Strength,Durability And Safety Test;
Wood Cross X Back Chair
Pass EN 12520:2015 Furniture-Strength,Durability And Safety Test;
Resin Chiavari Chair
Pass ANSI/BIFMA X5.1-2002 General-Purpose Office Chairs-Tests American National Standard for Office Furniture;
Resin Napoleon Chair
Pass EN581-1:2006 Outdoor Furniture-Seating and Tables for Camping,Domestic and Contract Use.
Plywood Folding Table
Pass EN 12521:2009 Furniture-Strength,Durability And Safety Test.
Wood Napoleon Chair
Pass EN581-1:2006 Outdoor Furniture-Seating for camping,domestic and contract use Part-1:General Safety Requirements


Main Products:
Wood or resin chiavari chair,chivari chair,cross back chair,dining chair,banquet chair,wedding chair,hotel chair,restaurant chair,ghost chair,phoenix chair,royal chair,sillas tiffany,farmhouse table,metal dining chair,tiffany chair,party chair,event chair,banqueting chair,dining table,folding table,farm table,folding chair,silla tiffany,banquet table,cushion,chateau chair,president chair,castle chair,napoleon chair,versalle chair,pets furniture,camelot chair,silla versalles,silla avantgarde,mesas y sillas.....
REASONABLE PRICE, BEST QUALITY BRING YOU MORE BENEFITS