Non Combustible/Non-Flammable Fire Rated Precast Concrete Floors for portable house/Prefab House



Based Information of Sandwich Panel
The surface layer of the wallboard is a calcium silicate board, and the intermediate core materials include cement, fly ash, polystyrene particles, fine sand, rubber powder, chemical additives and ect.
Calcium silicate board is made of high-quality and high-grade cement as the base material, and reinforced with natural fibers. It is made by special production processes such as advanced production technology molding, pressurization, and high temperature steam curing. The products of industrial plate are fire-proof, moisture-proof, sound-proof, insect-proof, and durable.
Calcium silicate board is a new type of inorganic building material made of silicon material, calcium material, reinforcing fiber, etc. in a certain proportion and processed through molding, autoclaving and other processes. Because of its high strength, light weight, and good processability and non-combustibility, partition walls, ceilings, decorative boards and non-load-bearing wall panels for buildings are widely used, as well as other places that require fire and water resistance.
Product

Sandwich Panel

Double Sides Surface Board

Calcium silicate board at 5.0mm thickness

Core

EPS , Patented additive, Portland cement, fly ash, sand

Asbestos free

100% non-asbestos

Specification:




(Length*Width*Thickness)

2270/2440mm×610mm×60mm;




2270/2440mm×610mm×75mm;




2270/2440mm×610mm×90mm;




2270/2440mm×610mm×100mm;




2270/2440mm×610mm×120mm;




2270/2440mm×610mm×150mm;

Wall type

Composite wall panel

Non-load bearing wall

Solid panel

Packaging & Shipping

Packed with plastic film, protected by belt and place in pallet

MOQ

One 20' GP

Payment Term

T/T, L/C, etc

Lead Time

10-20 days after payment confirmed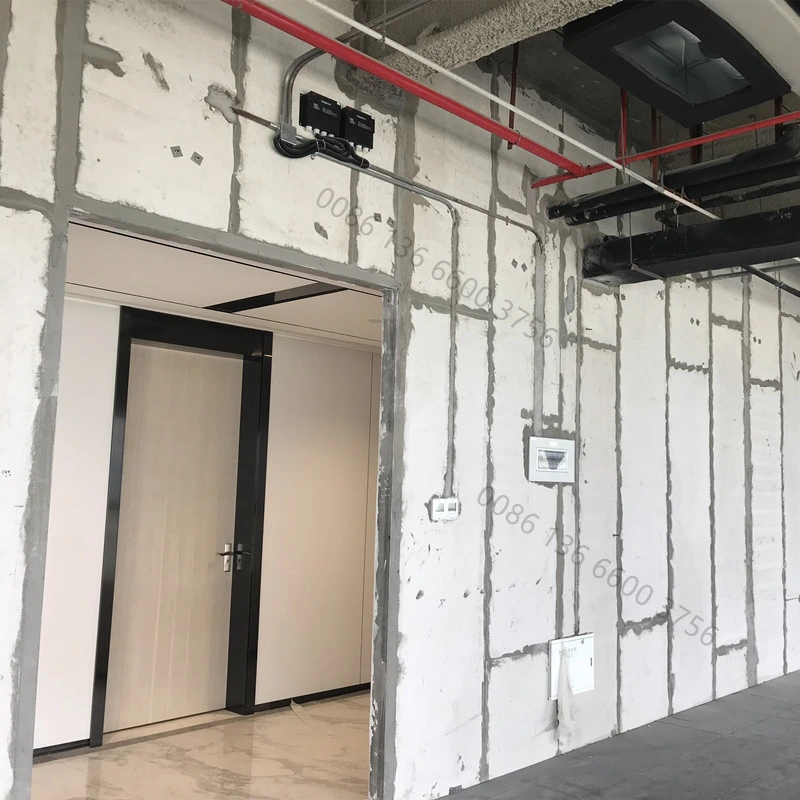 Advantages of Sandwich Panel
1) Energy-saving, lightweight, and environmental protection
2) Plystyrene granule in Vanjoin board has good heat-insulation effect and heat lost ratio is far below the other brick wall building
3) Energy-saving effects of the building is greatly improved
4) Raw materials do not include harmful substances
5) Environmental products, it is highly recommended by the government
6) Capacity: 650kg/m3, just one sixth of the brick building
7) Comparison of inner wall panel 75 and 120mm it will increase 12m practical area, for 100m2 house, it will increase 4.16m2
8) Waterproof and damp resistant
9) With fireproof feature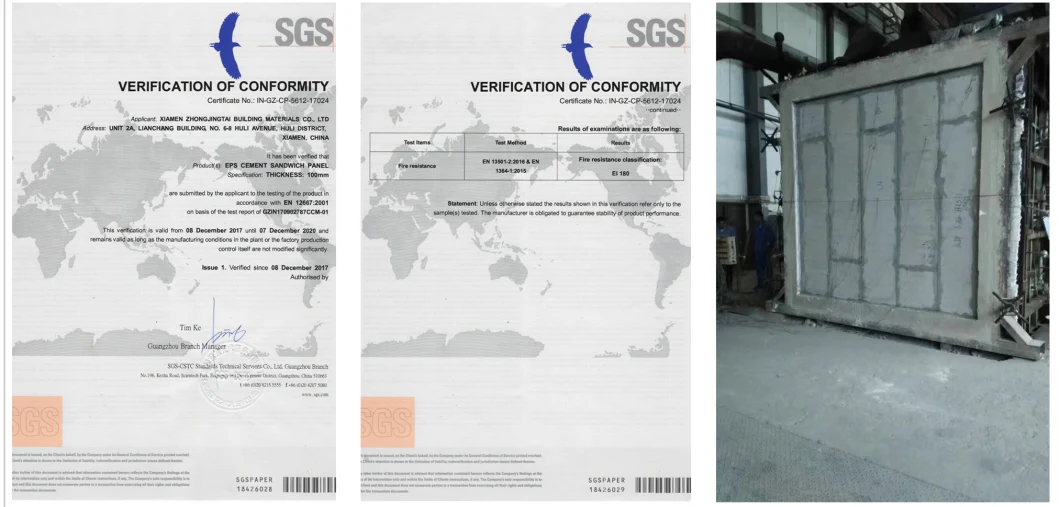 Application of Sandwich Panel
1. Lightweight EPS sandwich panel as non-load-bearing internal partition wall can be used in hotels, hotels, schools, hospitals, office buildings, high-end apartments, stadiums, exhibition centers and other buildings to meet different customers' needs for modern and indoor indoor and outdoor environments. Claim. This product is simple and convenient for splicing and installation, more than 6 times faster than the block wall, which can greatly shorten the construction period, and the construction is particularly fast.
2. Hotel, ktv, meeting room, pay more attention to privacy and sound insulation. The lightweight EPS sandwich panel is a solid wall board, which meets the Chinese people's need for a solid wall. The closed microporous structure inside the plate effectively blocks the dual functions of sound transmission and sound absorption to ensure privacy. The air insulation is ≥48dB, and its sound insulation effect is better than that of ordinary aerated bricks.
3. For leisure and entertainment restaurants, due to the high strength of lightweight partition boards, it can hang heavy objects such as wall cabinets, air conditioners, and televisions: decorative plates can be directly nailed to the wall boards with iron nails. It can be sawed, nailed, drilled, cut, and the building pattern can be made at will. The surface of the lightweight partition board has good flatness, no plastering is required, and wallpaper, wall tiles, and spray coating can be directly applied after filling.
4. Workshops and factories (including steel structures). Lightweight partition boards are mainly considered as fire prevention and fire protection requirements as workshop and factory partition walls. Lightweight partition boards have undergone high-temperature combustion tests at 1000 ºC. The test requires that no harmful gas is generated during the combustion process, and it belongs to Class A fireproof materials.
| | | |
| --- | --- | --- |
| 2270mm standard | 2440mm standard | Application |
| 2270*610*60mm | 2440*610*60mm | Roof |
| 2270*610*75mm | 2440*610*75mm | Roof |
| 2270*610*90mm | 2440*610*90mm | Interior wall |
| 2270*610*100mm | 2440*610*100mm | Interior wall |
| 2270*610*120mm | 2270*610*120mm | Floor/ Exterior wall |
| 2270*610*150mm | 2270*610*150mm | Floor/ Exterior wall |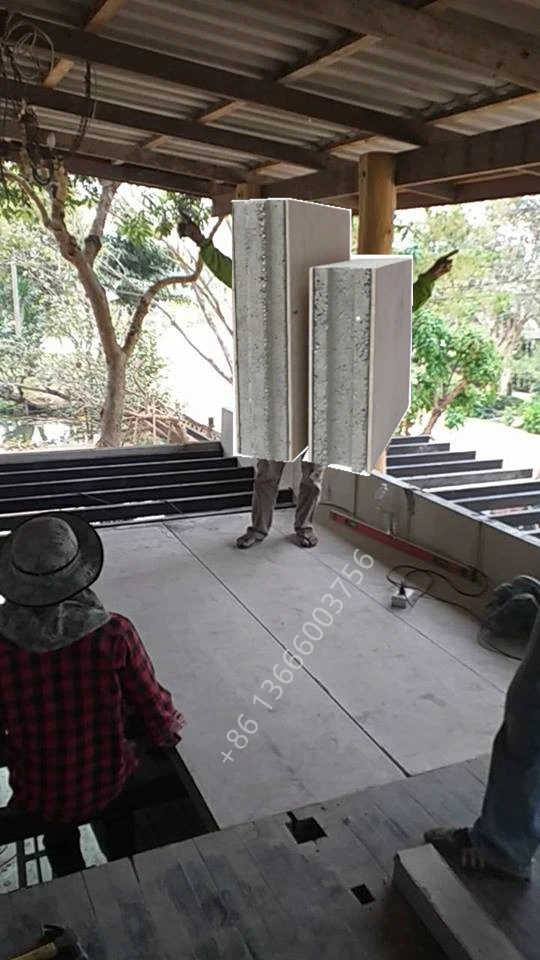 Contact Information